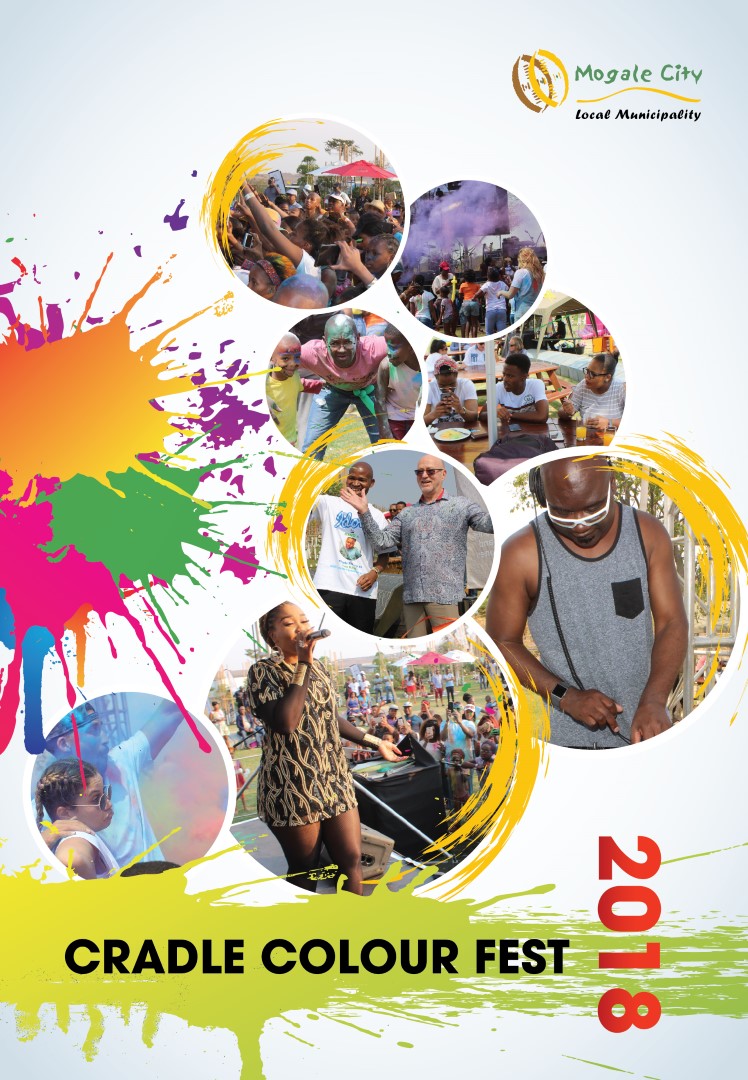 Tourism Minister Derek Hanekom and Mogale City Executive Mayor Patrick Lipudi joined hands to officially open and handover the Human Impact Picnic Site, also known as the Stone Park at Maropeng, the Cradle of Humankind's Visitor's Centre to revelers for the inaugural Cradle Colour Fest.
The colourful 11 – hour event which attracted tourism celebrities, hospitality gurus and ordinary folks, was celebrated on Heritage Day.
Delivering the keynote address during Stone Park ribbon cutting, Minister Hanekom started by paying tribute to the late Minister of Environmental Affairs Edna Molewa who passed away the Saturday before. He firstly thanked the late minister for the immeasurable role she played in the environmental sphere. He also thanked the Cradle of Humankind and Maropeng management for flying the South African flag at half-mast in honour of the late minister.
"The tourism sector would like to thank Gauteng Provincial Government, custodian of the Cradle of Humankind World Heritage and Maropeng for this splendid work in setting up the Stone Park and having it completed within the stipulated time frame. This World Heritage Site and Robben Island have raised the bar and should attract tourists worldwide," Minister Hanekom said.
"This Human Impact Picnic Site will enhance tourism around Mogale City and the entire Gauteng province. We look forward to working with Maropeng management to ensure that this site reaches its full tourism potential and creates more jobs and opportunities for local people and hospitality entities alike," the minister continued.
In delivering the welcoming speech, Councillor Lipudi congratulated the Department of Tourism, Gauteng Provincial Government as the custodians of the Cradle of Humankind and Maropeng management and staff on the newly launched site. He also praised them for relentlessly promoting tourism in Mogale City and creating opportunities for budding and established local entities.
After the ribbon cutting ceremony, the Stone Park was officially opened for the much-awaited Cradle Colour Fest which attracted numbers of revelers from around Mogale City and other parts of Gauteng.
Artists such as The Fossils, Nariska, 251 Africa, Neo Beats, Doctor and the renowned Lady Zamar as well as DJ Dino Bravo kept the audiences on their feet with their musical performances. The cherry on top was the dry colourful powder splash that sprayed into the excited crowd.
The Cradle Colour Fest is most certainly a unique and exciting new addition to Mogale City's September calendar.