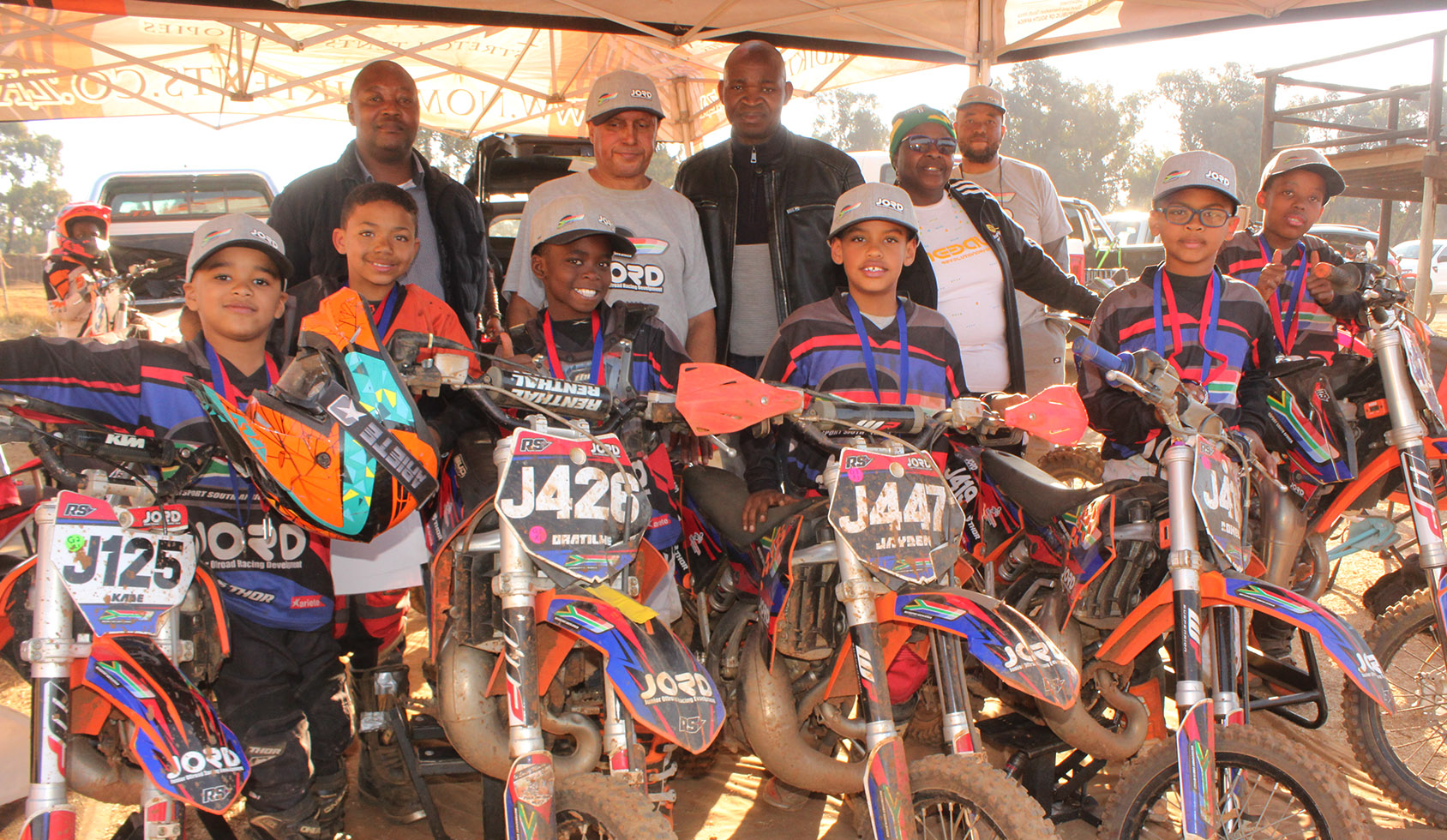 Boys and girls aged five to 12 recently battled it out in the Motocross Kids Enduro Race competition held at the Dirt Bronco Raceway in Krugersdorp. Under the supervision of world class referees, the junior riders made their way to the muddy tracks in six categories i.e. MX 4, 5B, 6A to the 1A, 1B and 1C. The character displayed by the youngsters throughout the six-hours of drill, sharp navigating, gentle turns as well as high and low jumps showed that these future champions are not only highly skilled but also work hard in training.
Mogale City Executive Mayor Patrick Lipudi attended the competition and was thrilled by the atmosphere, character and endurance displayed by the youngsters. "I'm impressed by how these young boys and girls navigate the race track without fear. I'm also fascinated at how they remained strong and focused throughout the race showing that their trainers are doing a splendid job," Councillor Lipudi said.
The Executive Mayor also committed to being part of Dirt Bronco's future events. "We want to commit ourselves as a municipality to partner with Dirt Bronco for future events whilst providing the necessary support to unearth talent among our local young boys and girls. I will be happy if the sport can extend to our townships and later produce riders of international stature coming from all corners of our city," he added.
Moto Kids Coach Neil Van der Ross was equally excited. "We want to transform the sport from white dominance and expand Motocross Kids from 18 riders to at least 86 across racial lines. We also want to rope in black kids from the townships and create social cohesion in our country. This sport must reach greater heights and we would therefore appreciate government's assistance especially with sponsorship."
For their boldness, nerve-wrecking stamina and achievement on the day, the young riders were awarded medals for their efforts with the Executive Mayor presiding over the issuing of awards.