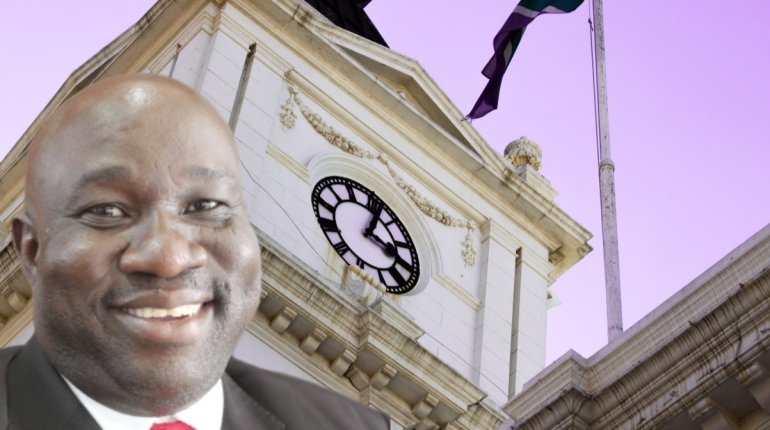 Mogale City Local Municipality Executive Mayor Councillor Francis Makgatho has been closely monitoring developments relating to the global Coronavirus (Covid-19) outbreak. In response to the President's 21-day lockdown declaration, the Executive Mayor wants to assure Mogale City residents that the municipality will continue to prioritise service delivery while taking the required precautionary measures to guarantee the safety of our employees who will working during the lockdown.
While the municipality has put in place a Shutdown Business Continuity Plan that will allow for the release of non-essential service employees, essential services will continue to be carried out in line with Section 71(8) of the Labour Relations Act, 1995 and as further guided by relevant legislation informing the Presidential announcement.
The Shutdown Business Continuity Plan will ensure the continued rendering of critical services including electricity, water, sanitation, refuse removal, public safety and the call centre. As alluded to, these services will be provided uninterrupted but should there be a need for additional assistance, residents can contact their ward councillors.
The Executive Mayor has also instructed Community Development Services to ensure that the sick, weak and homeless do not find themselves vulnerable during this period. Working together with the Gauteng Department of Social Development, we will ensure that the vulnerable are accommodated at a safe place or shelter, provided with food, care and hygiene in adhering to the guidelines provided by the National Department of Health.
Mogale City is also part of the West Rand District Municipality Intergovernmental Government Relations which aims to formulate a consolidated approach in dealing with the pandemic in our region. We also form part of the Local War Room of Dr Yusuf Daidoo and Leratong Hospitals which contributes to managing the spread of the virus and new information relating to the evolving Covid-19.
We appeal to residents of Mogale City to stay calm during this period and resist panic buying at all cost, while scaling down movement which is in the best interest of our community and nation. As we have learnt from global scenarios, the most reliable method of avoiding the spread of the Covid-19 virus right now is to Stay At Home. We urge you to continue taking precautionary measures to help prevent the spread of Covid-19 by:
Washing your hands regularly with soap or alcohol-based hand sanitizer
Avoid touching your face
Cover your mouth when coughing or sneezing using your elbow or into a tissue
Avoid close contact with people and adhere to guidelines on social distancing
Clean and disinfect frequently touched objects and surfaces
If you are not feeling well contact Covid-19 hotline and emergency services as provided below
Covid-19 Hotline: 0800 029 999
Send "hi" on WhatsApp to COVID-19 Connect: 060 012 3456
BE SAFE, STAY HOME, PROTECT YOURSELF AND OTHERS.
Issued by Mogale City Local Municipality Executive Mayor
Councillor Francis Makgatho
Related topics