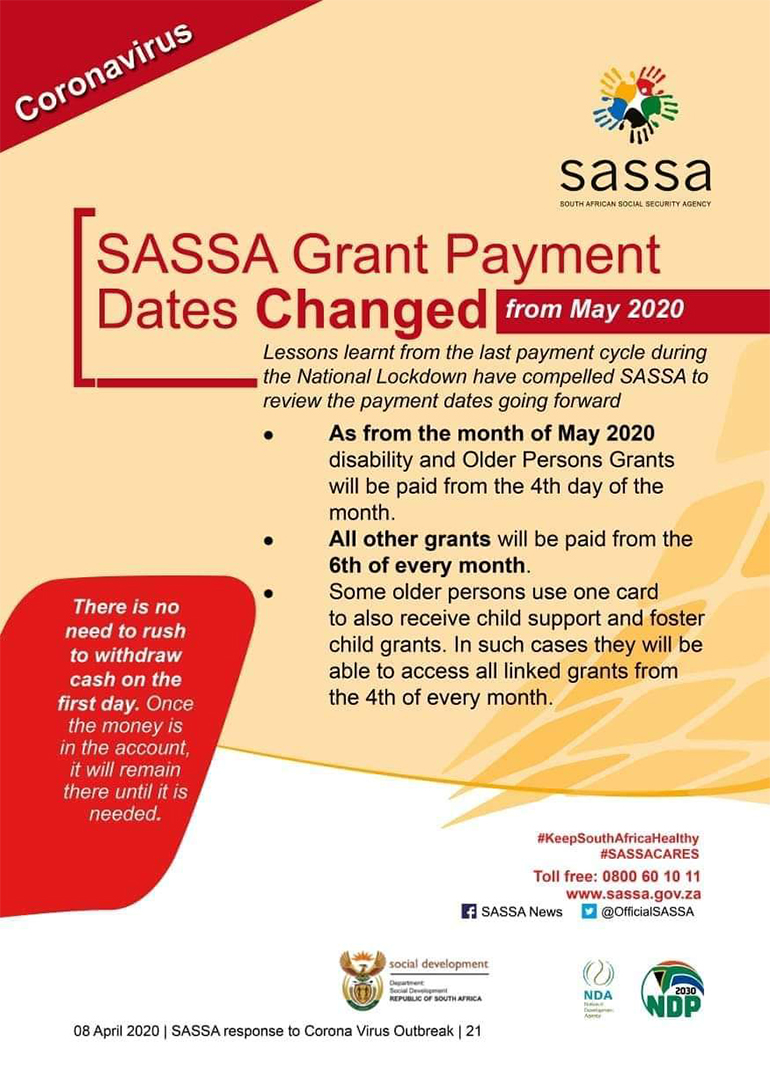 Lessons learnt from the last payment cycle during the National Lockdown have compelled SASSA to review the payment dates going forward. Accordingly, as from the month of May 2020 disability and older persons grants will be paid from the 4th day of the month. All other grants will be paid from the 6th of every month.
SASSA is also aware that some older persons use one card to also receive child support and foster child grants. In such cases they will be able to access all linked grants from the 4th of every month. It is important for beneficiaries to know that money deposited into their accounts is safe and will not be taken back if not used. Beneficiaries therefore do not need to rush to withdraw cash on the first day SASSA deposits money into their accounts. 
It should also further be noted that the SASSA card can also be used as a debit card at till points to pay for purchases, thus it is not necessary to withdraw cash with the objective of purchasing goods with that very same cash.