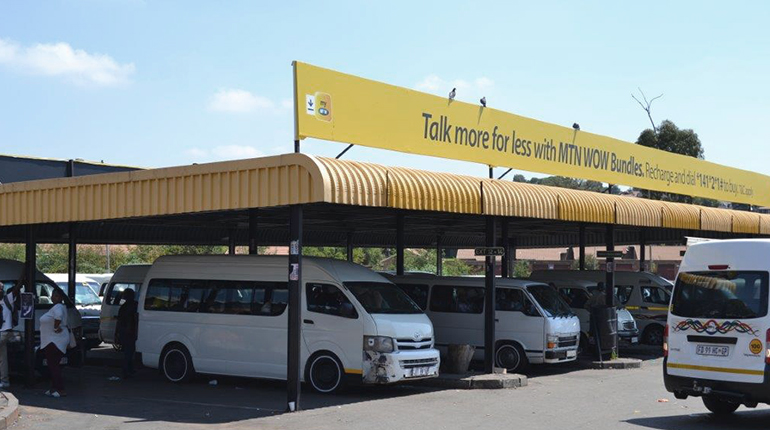 In conforming to the country's national lockdown (started 27 March 2020), which aims at managing the spread of Covid-19, the municipality continues through government collaboration to manage the implementation of the country's set lockdown regulations and operation of essential services.
We would also like to express our gratitude to all essential service workers and partners who are in the frontline of fighting this pandemic and offering essential services such as food to our people. Similarly, we thank all law abiding Mogale citizens who have conformed to all health protocols and lockdown regulations proposed by government.
Mogale City wishes to inform every local citizen exposed to this information and share some of the results of actions taken since the beginning of the lockdown 33 days ago.
West Rand Covid-19 statistics as at 28 April 2020
15 confirmed Covid-19 cases with 2 in hospital while 13 are in self- isolation / quarantined at home
2 Covid-19 deaths recorded in the West Rand
19 recoveries and therefore that indicates 8 active cases (details of 1 new case i.e. from 41 cases to 42 still under investigation)
 Public Safety as at 27 April 2020                                          
95 roadblocks
445 traffic related cases
3 215 vehicles stopped at roadblocks
47 non-compliance to regulations arrests
47 funeral compliance enforced
13 shops checked for compliance
Screening and Testing Sites
Screening is a way for health workers to find out if you may have Covid-19 or not. Health workers will ask you questions and scan your forehead to take your temperature. If they think that you may have Covid-19 based on the answers, you will be tested.
126 460 people mass screened for Covid-19 in the West Rand while 1 611 were tested.
Permanent screening and testing sites (weekends only) are in Chief Mogale Hall in Kagiso and Krugersdorp Banquet Hall.
NB. These sites are not operational over long weekends
Over the past week, screening and testing was done at the following temporary sites:
West Rand Primary Boltonia Park (Ward 26)
Rietvallei Park (Ward 36)
Paul Kruger Hall (Ward 38)
West Village and Barax Accommodation (Ward 26)
Burgershoop Hall ( Ward 38)
Hekpoort (Ward 32) = (Mpandlani, Supply, Masakhane, Manhaarand and Kromdraai Store)
Hands of Compassion (Ward 33) – Joe Slovo, Rhinospruit
Lindela Repatriation Centre (Ward 26)
Bangkok Kagiso (Wards 6, 11 and 12) – Corner Sebenzisa & Maraba, Corner Meagong & Matlhako, Corner Kagiso Ave & Utlhanong, Corner Utlhanong & Mogorosi, Corner Themba & Mahura, Corner Sebenzisa & Masedi and Corner Tuolame & Mogorosi
Sanitisation of public spaces
Over the past week, 77 exterior spaces including shopping centres, petrol stations, medical centres, municipal buildings, taxi ranks and SAPS buildings were sanitised in Mogale City. This programme is ongoing and no sanitisation of public spaces is done on rainy days.
Temporary Trading Permits
In line with a national directive, Mogale City has issued 702 temporary trading permits to registered and complying grocery stores, wholesale produce markets, informal traders and spaza shops trading during the lockdown period. No further permits are being issued at this stage subject to further national directives in line with Level 4 regulations.
A number of illegal traders have been closed and stopped from trading due to using either fake or photo-copied permits or letters issued by their relevant Ward Councillor which is just but one of the requirements. Traders should note that this clampdown will continue and original stamped permits will be acceptable while fraudulent permits warrant an arrest.
The Homeless
In response to the Lockdown regulations and containing the spread of the virus, the municipality in partnership with the Gauteng Department of Social Development moved all the city's homeless to safe lodgings. The municipality has taken responsibility for provision of the accommodation, security and counselling services for the homeless through our social workers. The provincial Department of Social Development through its NGOs is responsible for food supply and feeding of the homeless during this period.
As much as a number challenges including escapes, theft at the halls, substance abuse and other issues have been experienced at these halls, Mogale continues to host the homeless in safe and structured environments as follows:
Magaliesburg Hall – 52 males
Jubilee Hall – 4 females
Paul Kruger Hall – 44
Tarlton Hall – 30
Waste Management
Refuse removal continues as per schedules across the municipality
Bulk container services rendered to customers and informal settlement
Illegal dumps cleared in Swaneville, Munsieville, Lewisham (x2) and Kagiso (x2 in Extension 12)
Skeleton staff doing litter picking in the CBD
2 Landfill sites operational
STAY SAFE, STAY HOME, PROTECT YOURSELF AND OTHERS