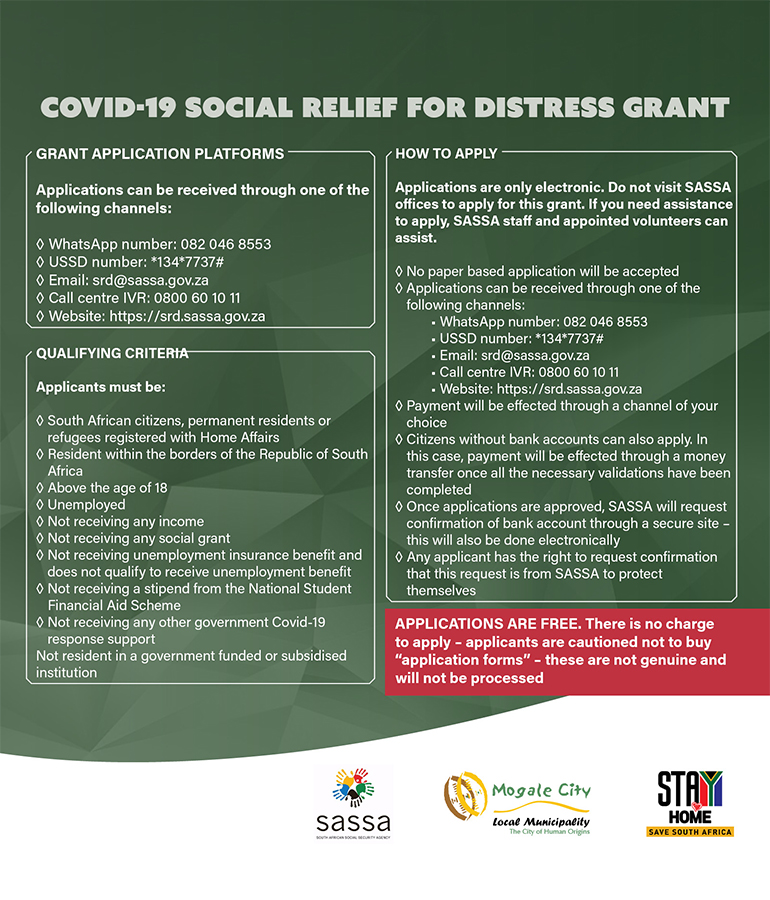 Applications for the special Covid-19 Social Relief of Distress grant are now open and here is what you need to know.
This Social Relief of Distress is a temporary grant of assistance intended for people in desperate need. The grant helps those who are unable to provide for their, or their families', most basic needs.
Please be aware that by lodging an application, applicants give consent for SASSA to validate the financial and other information against data sources held by government and financial institutions including the South African Revenue Services and banks. The provision of false information in an effort to qualify for the grant is an offence and will result in prosecution.
The special Covid-19 Social Relief of Distress amounts to R350 per month from the date that it is approved. The grant will only be paid from May until October 2020. However, if applicants only apply in July, they will be paid from the month in which they apply – there will be no back pay.