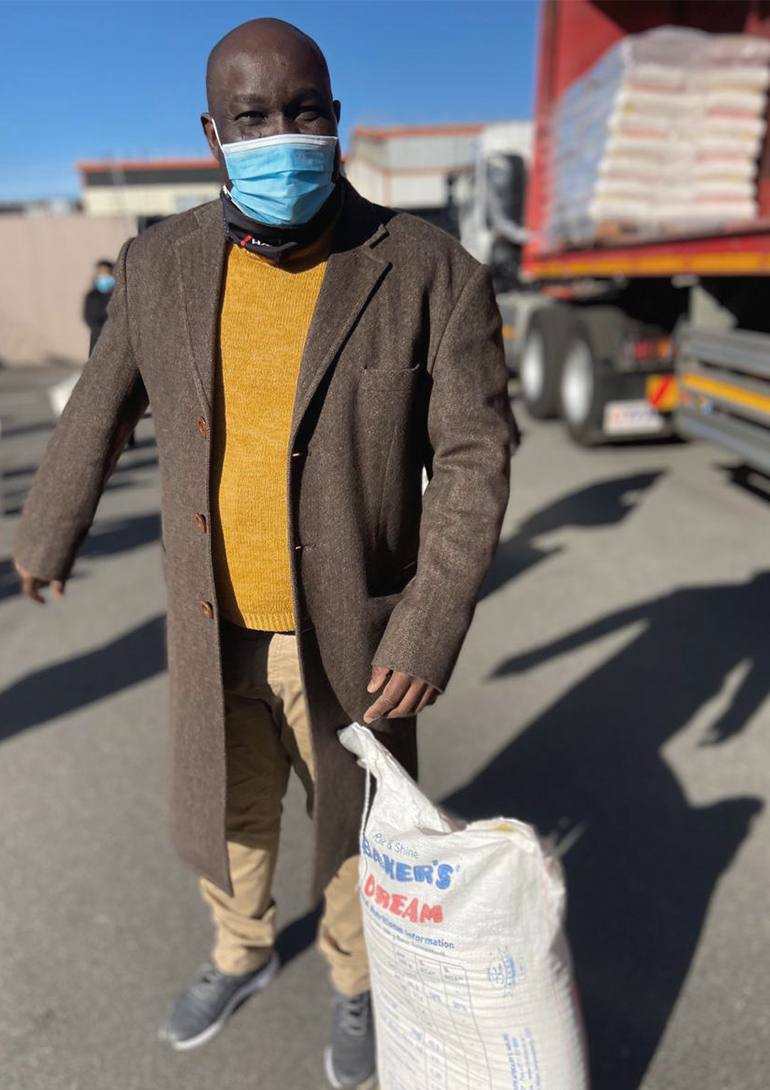 Mogale City Executive Mayor together with members of his Mayoral Committee recently distributed 122 bags of wheat in partnership with South African Breweries (SAB) to 13 bakeries at Chamdor Yard. This follows a public notice by the Office of the Executive Mayor for SMMEs to express interest as beneficiaries in the SAB Wheat Donation Initiative.
Through its Covid Relief Programme, SAB offered 5 tons of wheat that it normally uses to produce craft beers which has not been produced due to Covid-19 regulations to the municipality.
Rise & Shine Baker's Dream came in as a partner to extract the flour from the wheat and packaged it into 25kg bags as part of their own contribution to the community of Mogale. Local bakeries can use this flour for baking cakes, fat cakes and other delicacies.
"The idea and wish is that this group of SMME's can become a beacon of hope for our township economy. We would also like to express our gratitude to SAB and Rise & Shine Baker's Dream for their contribution to the community of Mogale City during this difficult time", conclude the Executive Mayor.