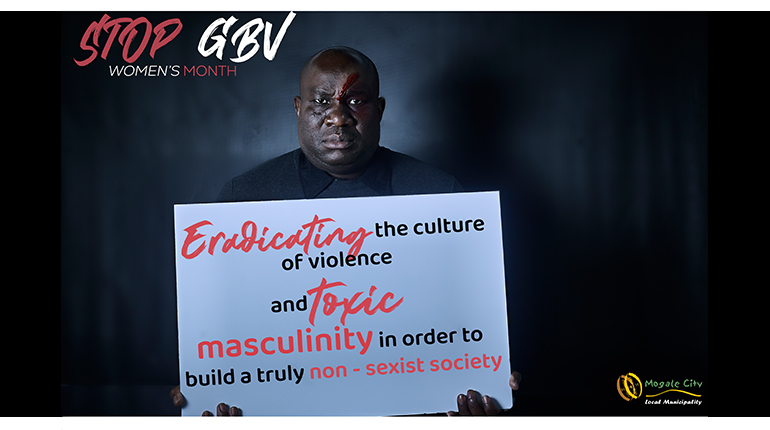 The community of Munsieville led by Gauteng MEC for Social Development Dr Nomathemba Mokgethi and Mogale City Local Municipality (MCLM) Executive Mayor Francis Makgatho, recently took to the streets and marched against gender-based violence (GBV) and human trafficking. Munsieville has recently been in the spotlight through social media over alleged cases of child kidnappings.
United in song, spirit and with determination, residents with the backing of government peacefully marched from Usave to the Munsieville Community Park where the executive mayor addressed the crowd. Also present at the march was Tshepo Mokoena, uncle of the slayed Karabo Mokoena whose body was burned, mutilated and remains discarded in a veld near Sandton.
Members of the Munsieville community were urged to join hands with the police and report any suspected human trafficking or other forms of exploitation in their area.
Actor Charles Phasha who has featured in a number of television shows such as Generations, Dube Reloaded, Soul City 9, A Place Called Home and Rhythm City, to mention a few, also graced the occasion.
The march was championed by MCLM Youth office.