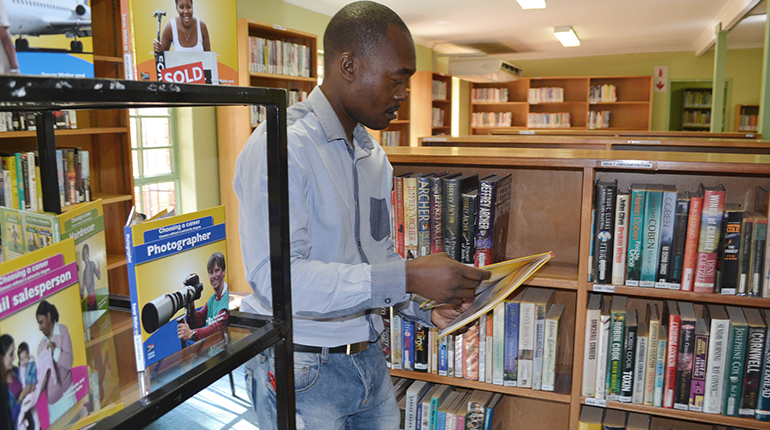 As part of its ongoing partnership with Mogale City Library Services, the University of South Africa (Unisa) and partner extend an invitation to all registered Unisa students that live in and around the city to attend a free library training session scheduled as follows:
Date
Time
Training Unit
Venue
27 May 2021
10h00 – 12h00
Introduction to library services and library catalogue
Krugersdorp Library
Cnr Von Brandis & Market Streets
To book a spot for the training session, please send an email to pitsemd@unisa.ac.za  or jhblibrary@mylife.unisa.ac.za, alternatively book at our Krugersdorp Library counter.
It is important to note that all sessions require a basic level of computer literacy and students must have joined myUnisa before attending library catalogue training and introduction to e-resources. Students that do not possess these skills yet, are requested to attend the Mouse and Keyboard skills first.
Training unit details:
Introduction to the library services and procedures during the Covid 19 pandemic: Library rules ;lending rules and procedures; myUnisa/myLife; Library resources Library Catalogue; Airpac
Library catalogue: Basic Search options (Options to use the Library catalogue); Borrowing, Renewals, Requests (ILL), & Returning of library material; E-Reserves (prescribed and recommended reading); booking a training session using the electronic booking system
Electronic resources: online reference sources (encyclopedias, dictionaries etc.); online requests (requesting books and articles ); how to access E-reserves, off-campus access: Locating journal articles; choosing and searching databases; search techniques; printing/saving/emailing articles;
Introduction to Referencing Techniques: Copyright; plagiarism; in-text referencing; referencing styles
 Please note that a limited number of students will be accommodated and all Covid-19 Protocols will be observed.
 Related pages: