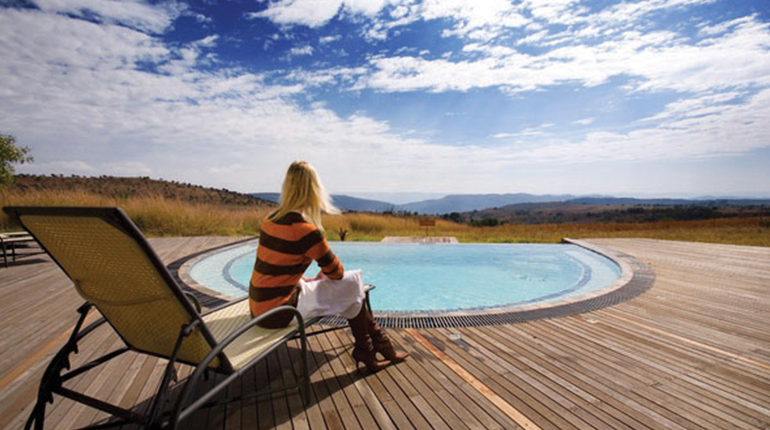 The severe effects of Covid-19 on the global economy, financial and other sectors have left industries, especially the tourism industry in a gloomy state. As if staff lay-offs, reduction of guest numbers, barred international travel and forced lockdown closures was not enough of a blow to the sector, countries such as the United Kingdom (UK) continue to list South Africa on its "Covid-19 Red List" destinations i.e., high-risk Covid countries which the country not only barred its citizens but also discourages them to travel to. This will not only prolong the current undesirable scenario of reduced country and local city tourism revenue amongst establishments but have major further ripple effects on the tourism value chain.
What does this mean to us as citizens of Mogale City? Well, as any other tourism destinations including major international cities, Mogale City has not been immune to the effects of Covid-19.  According to the Tourism 2020 Report released by Statistics South Africa, foreign arrivals dropped by 71% from just over 15, 8 million in 2019 to less than 5 million in 2020. The World Heritage Site in the Cradle of Humankind, which is highly dependent on international visitors, schools, and special interest groups; and many other offerings in the area have been hit as hard by immensely dropped visitor footfall.
Township tourism, coupled with its establishments which have arguably historically been at the heart of the industry's struggle i.e., struggling to become a recognized and favoured destination whilst the industry generally saw growth and flourished, has been knocked even harder. 
With the tourism sector generating R82,5 billion in direct foreign spend and contributing an equivalent of 9,2% of total national exports, the major question is – with Covid-19 being stable, waves affecting our lockdown levels and the ongoing threats of variants, what solution exists to salvage this multi-billion-rand industry and mass employer?                                      
Well, the answer, which is in increased domestic travel, has over the years been a major challenge to achieve in South Africa as not only the culture of travel, especially amongst our masses is not prevalent but our travel is seasonal (December and Easters), we largely travel as VFRs (visiting friends and relatives) and our spend is more on other perceived fun experiences. 
In lending a hand to rescue our rich tourism industry, Mogale City Tourism Development is fostering renewed and closer working relationships with national and provincial tourism departments and other stakeholders in the fight to revive the tourism industry and its affected establishments. Guided by the National Department of Tourism's Road to Recovery Report, which is a guideline to assist in the resurgence of the industry in unison with South African Tourism, Mogale Tourism is encouraging increased domestic travel complemented by promotional packages such as the Shot' Left offerings. The Recovery Plan aims to help the sector recover to 2019 output, increasing tourism sector employment levels in 2022 and positioning the sector for sustainable long-term growth. National government has also implemented the Tourism Relief Fund which has been successful in supporting most businesses affected by the pandemic. Other areas of assistance include non-financial business support services to SMME's such as the digital skills development and provision market access programme.
Going forward, our partnership with national and provincial government will unearth youth opportunities through tourism learnership based programmes i.e., Tourism Safety Monitors Programme, National Tourism Data Collection etc. Also, there are community-based tourism projects or initiatives to create meaningful beneficiation of communities from tourism in the city e.g., Cradle of Humankind's development of SMME's in the Cycling Economy.
With Heritage Day celebrations over this long weekend, lockdown restrictions eased from Alert Level 3 to Level 2, complementing Spring weather and December also being on our doorstep; locals are urged to explore and travel in and around our local establishments starting in Mogale City, discovering that whole lot of living where life began which the area has been constantly talking about.
This will not only see lost jobs being re-created, business opportunities opening again but in our own and a self-beneficial way make our own contribution in restoring our tourism industry.
REMEMBER: BE SAFE, VACCINATE, PROTECT YOURSELF AND OTHERS