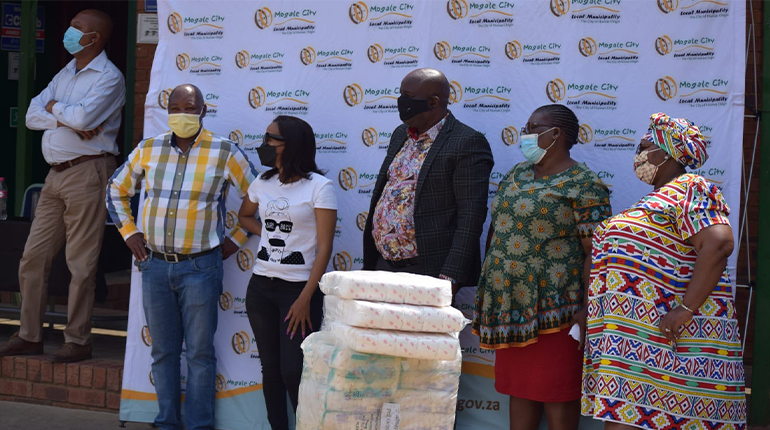 Mogale City Executive Mayor Francis Makgatho together with sponsors donated over 100 pairs of school shoes, socks, and sanitary towels to disadvantaged scholars in nine Mogale City schools as part of the annual Mayoral School Uniform Support Project.
Addressing the leaners during the handover, Councillor Makgatho said education is at the forefront of government's priorities and the donation aims to eliminate non-school attendance and dropouts due to inequalities.
"The municipality is mindful of the negative impacts of Covid-19 on the economy and your parents or guardians' jobs. We also understand that parents may be experiencing difficulties in providing some of your hygiene needs hence we are giving you sanitary towels and school shoes so that you can be on par with your peers, gain confidence and focus on your education."
The executive mayor also pleaded with learners to respect their teachers and not bully one another.
Mayoral School Uniform Support Project leader and Intergovernmental Relation Officer Ronny Moloi expressed his gratitude to all the sponsors and called on local businesses and individuals to assist Mogale City learners and schools with donations. Interested sponsors can contact Moloi on 083 566 3266 or the office of the executive mayor's on (011) 951 1500.
Media Enquiries
Mr. Lucky Sele
Mayoral Spokesperson
079 601 3904
Lucky.sele@mogalecity.gov.za