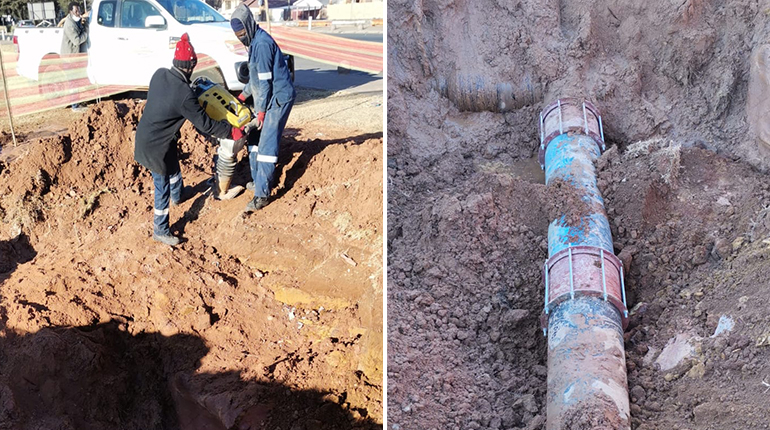 Following the postponement of a planned water pipeline replacement work in Mindalore last month, Mogale City's Water Services Division wishes to inform residents, affected and interested parties that work on the pipeline will resume on 18 March 2022. The postponement was due to the delayed delivery of material on site for the work to commence. Residents, businesses and those who may be affected should note that while this work is in progress, water supply to selected streets in Mindalore will be suspended as per below schedule:
Date
Duration 
Street where work will be carried out 
Affected streets
18 March
08:30 – 16:00
Cnr Richardson and Wege
Richardson
21 March
08:30 – 16:00

Cnr Michael Blink and Trezona

Cnr Van Zyl Ham and Bow

Michael Blink

Van Zyl Ham

23 March
08:30 – 16:00

Cnr Impala and Wege Streets

Cnr Haynes and Trezona

Impala

Haynes

25 March
08:30 – 16:00

Cnr Main Reef and Impala

Cnr Exchange and Impala

Impala

Exchange

Valley Road

28 March
09:30 – 16:00
Exchange and Giffin Streets
 
29 March
09:30 – 16:00
Exchange and Rubben Street
 
Residents are therefore advised to make water arrangements prior the commencement of the shutdown.
We thank you in advance for your cooperation and apologise for any inconvenience this will cause.
Related: