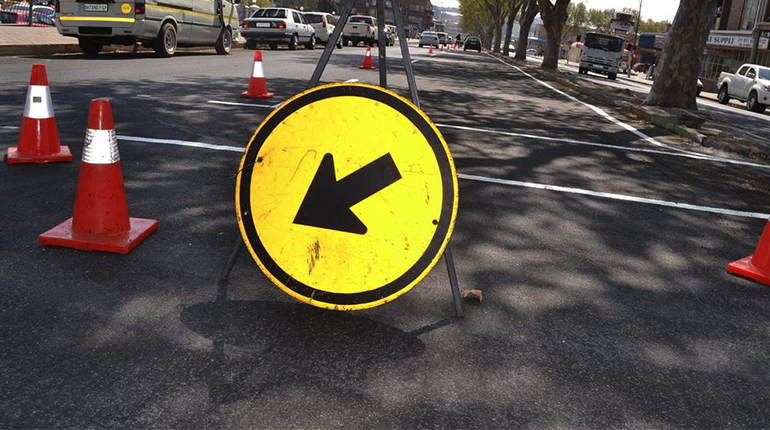 Mogale City advises motorists to avoid Windsor Road from the East (Krugersdorp CBD) and West (Randfontein) sides of the city as it has been closed off to all traffic due to a road layer/foundation collapse over the weekend.
The road layer collapsed during heavy rainfall through Saturday evening into Sunday morning making the road dangerous to travel on. The collapse occurred due to illegal mining activities taking place underground in the area.
Illegal miners dig shallow underground tunnels under the city's roads which have high traffic volumes from different sized vehicles including trucks which cause vibrations when crossing these underground tunnels and slowly allow unprotected tunnel sidewalls to break as time goes by. During rainy seasons, rainwater also seeps through the cracks on the road surface entering the layer works and foundation which causes roads to collapse.
Regrettably, Windsor Road will remain closed while assessments, resource estimations and road repair measures are implemented. Since this was an unforeseen emergency and not budgeted for in the current financial year, we cannot at this stage predict how long this will take.
In the interim, motorists travelling from the East or West can use the newly resurfaced Luipaard Street or Albertina Sisulu Street to Wentworth Park, Factoria and Chamdor. Public Safety officials are on site to redirect traffic during morning and afternoon peak travel times.