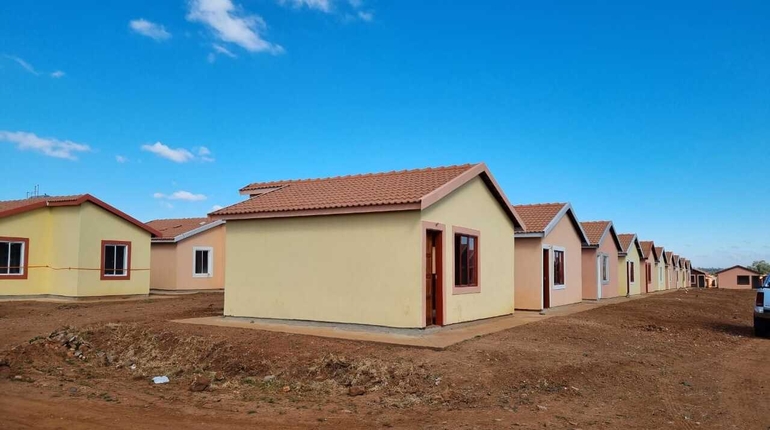 After years of snail's pace progress coupled with months of no construction work, the much-debated Brickvale Housing Project in Tarlton has over the last month and a half seen some visible progress.
Experiencing several challenges ranging from non-transfer of funds for the project by Gauteng Department of Human Settlements, late payment of service providers, funding shortfalls, Covid-19 lockdown regulations restricting work done, the phased construction is now back and track after all challenges were dealt with by the municipality's political but largely administrative leadership.
To monitor progress and performance of the multi-million-rand project shortly after construction recommenced, the municipality's management conducted a site inspection on Tuesday, 19 July. The site inspection is an ongoing measure to not only hold all role-players including Mogale City's Human Settlements team and contractors accountable, but to also ensure that work is commensurate with milestone payments made on the project.
It is important for purposes of transparency to mention that this low-cost housing project was initially allocated a budget of R834m covering water and sewer, electricity, roads, and stormwater as well as construction and related professional fees. Given annual revised calculations due to building material and related services increases as well as other challenges impacting on the overall project costs, the project is almost at R1 billion.
On inspection day, 281, 40-square metre homes were near completion i.e., 80% complete and will be ready for occupation at the end of September. A further estimated 300 homes are expected to be done in the first half of 2023. Targeted beneficiaries for the homes are residents from Norman 1 and 2 Informal Settlement in Tarlton, Matselapad, Makhulugama and Tudor Shaft.