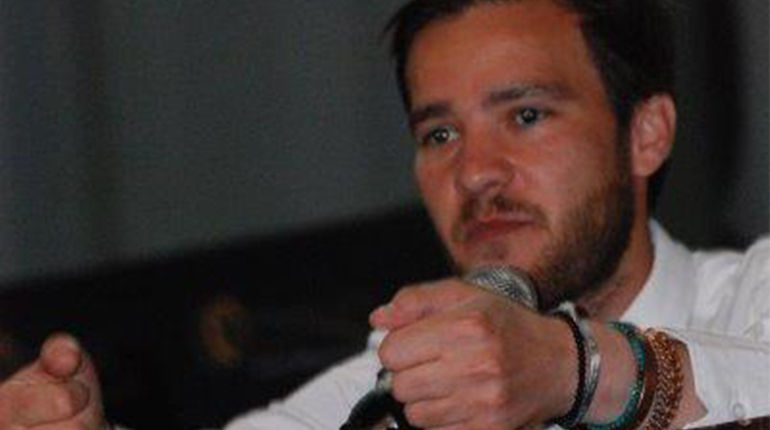 Mogale City Executive Mayor Cllr. Tyrone Gray turned the tide against Gender-Based Violence (GBV) and officially launched the 16 Days of Activism Against Gender-Based Violence and femicide.  
This moving session held on 25 November at Centenary Hall was orgainsed by Community Development Services' Social Development in collaboration with South African Police Service (SAPS), Department of Health and Justice Department in ensuring that the National Gender-based Violence & Femicide Strategic Plan 2020 – 2030 is fully implemented.
The event was also one of many other activities marking the 16 Days of Activism campaign, which is a global campaign held in all countries of the world in the period 25 November – the International Day for the Elimination of Violence against Women, and 10 December.
GBV has been described by Executive Mayor as a scourge of South African society. "We are all affected by the scourge. And it is therefore our collective duty to imbue the spirit of Ubuntu and uphold the principles of Batho Pele. Together let us defend, protect and strengthen one another," the mayor pleaded
During the launch, speaker after speaker echoed that everyone should raise awareness of the negative impact that violence and abuse have on women and children and to rid society of abuse permanently.
However, GBV Activist and author of the book called "Black Barren Yet Blessed", Ria Thetswe squarely said Gender-based violence (GBV) cannot be oversimplified as violence against women only and there needs to be a broader understanding and interpretation of the scourge. "It is not only men who abuse women, but women too abuse men in many ways including denying men access to thier own children," she said.
Thetswe said women on their own are not united. "That is why cultural norms often dictate that men are aggressive, controlling, and dominant, while women are docile, subservient, and rely on men as providers, said Thetswe.
Also present to share light on the justice system processes was Krugersdorp Magistrate Court Manager Thembi Mazibuko who urged women to come forward and report perpetrators.
Other key commemorative days observed annually during this 16-Day period include World Aids Day on 1 December and the International Day for Persons with Disabilities on 3 December.