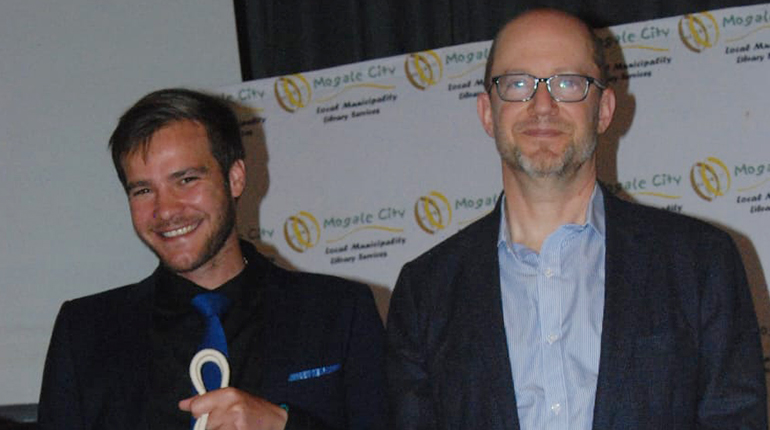 Professor Evan Lieberman, the Total Professor of Political Science and Contemporary Africa at the Massachusetts Institute of Technology, recently visited Mogale City to share results of the research study he conducted about the city. His research findings and response were guided by the book he recently penned and launched 'Until We Have Won Our Liberty: South Arica after Apartheid'. The book is a compelling account of South Africa's post-apartheid democracy at a time when many democracies were under strain. His research shines new light on the signal achievements of one of the contemporary eras most closely watched transition away from minority rule.
Professor Lieberman who assumed the status of 'Friend of Mogale City Libraries', spoke to residents in a lecture coordinated by Mogale City Library Services and held at Centenary Hall.
In his lecture, he shared knowledge on issues ranging from cultural and racial interactions dynamics, political stability of the city, to the triple challenges of poverty, jobless and inequality. He also tapped on economic conditions and dynamics that the city finds itself in.
His narrative also gave guidance on what the future looks like for Mogale City and its people. He said while Mogale City's rural and urban areas are products of apartheid, the city has a brighter future.
To sum up, the municipality's mission statement 'To provide sustainable municipal services for improved quality of life for the community of Mogale City' does resonate with Professor Lieberman's findings.  As the city and its people move towards are brighter Mogale City, the ruling party should focus on fighting crime and corruption, provide basic services for the people and create an enabling environment for job opportunities while also rejuvenating the city's economy for local communities to thrive.