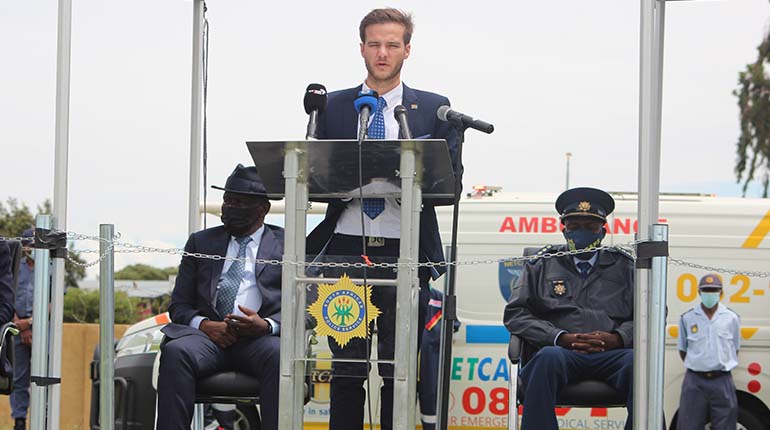 With the Easter long weekend, coupled with school closure upon us, we take special time out dedicated to family, relaxation and commemorating the religious period of Easter.
Many of us are taking short family breaks, vacations or travelling either home or to various destinations across the country. With all this naturally comes an exciting atmosphere of joy.  Notwithstanding, holiday periods have also become an unsafe time especially on our roads, with road accidents and fatalities peaking the highest after the December Festive holiday period. Considering this, if you are embarking on road trip ensure your vehicle is roadworthy whilst also driving carefully.
Mogale City Traffic and Public Safety will also be in full force on the roads in and around the city, ensuring law enforcement and compliance on our roads.
Let me take this opportunity to also wish the residents of Mogale City a peaceful, safe and joyous Easter holiday season. Remember, drive alert and arrive alive.