MOGALE CITY
The City of human Origin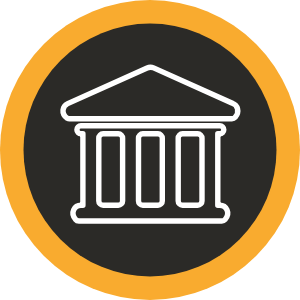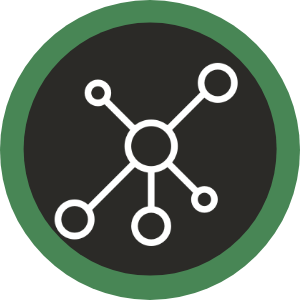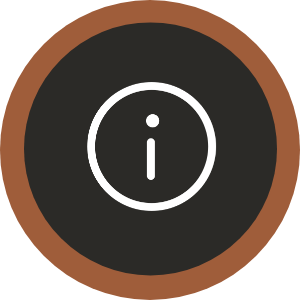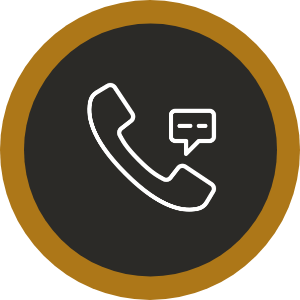 Mogale City museum, popularly known as the old magistrate court, is located at the corner of Commissioner and Monument Streets in the Krugersdorp CBD. It was built in 1890 by Paul Kruger, president of the then Zuid-Afrikaansche Republiek (ZAR) and used as a court room from 1891 to 1976. The building was converted into a museum in 1995. For anyone wanting to take a journey of discovery of the human evolution as well as South Africa's pre-colonial, colonial and post-colonial eras, a visit to Mogale City museum is essential.
Courtroom bookings
Book our courtroom for all film-related activities including commercials, documentaries, music videos, still photography as well as television films and productions.  
2018/2019 rates:
Weekdays (07h30 – 16h00) – R290 p/h
Weekdays (16h30 – till late) – R306 p/h
Weekends (07h30 – 16h00) – R353 p/h
Weekends (16h30 – till late) – R434 p/h
A deposit of R1 500.00 will be payable upon application approval and refunded after completion of the project provided that there is no damage caused to municipal property and equipment.
History of Mogale City
Mogale City inherited it's name from Chief Mogale wa Mogale, the last pre-colonial leader to rule over the region from Hartbeespoort in the North West up to Magaliesburg. The exhibition also showcases how gold played a major role in the history of Mogale City, particularly during the first half of the 20th century when there were numerous clashes between the British and the Boers over the ownership of the area.
Children's Museum
The Children's Museum was specially designed for the entertainment of children. It is an exciting place where the little ones can learn and have fun at the same time. Children are encouraged to open their imagination thus adding a special touch to their museum experience.
Natural History
The exhibition will take you through the history of how earth developed millions of years ago. It further explores the chronological order of existence and takes you through the Cambrian period, Permian period, Triassic period, the Ice Age and the emergence of man.
Archaeology
This exhibition unlocks the world of hominids, fossilized fauna, iron and stone tools. You will also get an opportunity to discover more about caves that contain archaeological findings such as Swatkrans, Sterkfontein, and Bolt's farm.
Mining
Gold mining in South Africa began in the early 1880s with some recorded discoveries in Mogale City. The Blaauwbank Gold mine for instance, is the oldest gold mine in Gauteng and is situated at the foot of the Kashan Mountains in the Magaliesberg in Mogale City. The mine was first pegged in 1874 after Australian Henry Lewis found quartzite gold in the area. More gold was discovered in Mogale City by Johannes Stephanus Minnaar at the Kromdraai Gold Minein in 1882. The mining exhibition gives insight into how mining contributed in shaping suburbs in the West Rand. You will also learn more about various metals and the gold mining process.
Cultural history
Mogale City museum boats a major cultural history collection of:
Antique furniture
Ceramics
Toys
Textile
Photographs
Archaeology
Cultural objects and paintings
Learner Education Programme
Celebrate International Museum Day on 18 May annually with us by taking part in the Learner Education Programme that runs from February to end of March every year. Our educational programmes are designed for children at the primary and secondary school level. Please contact us two weeks before the programme starts to make a booking.
Visual Arts Exhibition
Visual Arts Exhibition is an annual programme aimed at promoting the artistic work of Mogale City artists. Contact us to partake in this exhibition.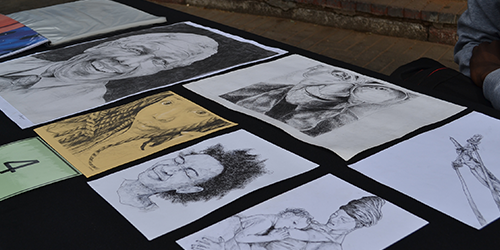 Craft Show
Held during the month of September annually, Craft Show is a great way to welcome the spring season in style and celebrate Heritage Month. Contact us to showcase your work.
Bookings and tariffs 
Tel: 011 951 2336 or 011 951 2339
Walk-in bookings and enquiries: 
Tel: 011 951 2336 or 011 951 2339
Call Centre
0861 664 253
customerservices@mogalecity.gov.za
07:30 AM - 16:00 PM
Monday to Friday
Switch Board
011 951 2000
Emergencies & After hours
011 951 3000
011 010 1500
Saturday, Sunday & Public Holidays
Police
011 951 1153/2