MOGALE CITY
The City of human Origin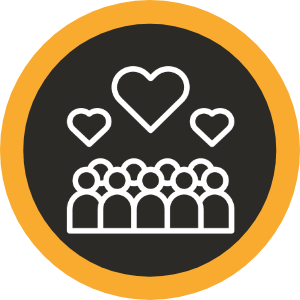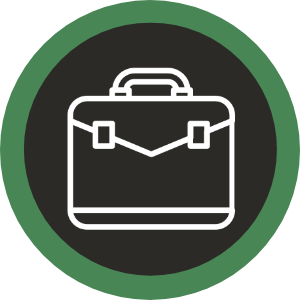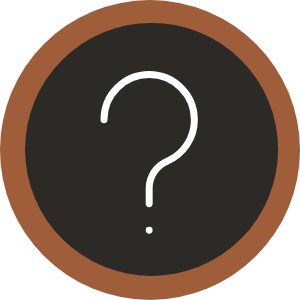 INDIGENT MANAGEMENT PROGRAMME
Who can apply?
Mogale City residents
Households that are responsible for payment of municipality services and rates, earning a combined gross income equivalent to or less than two times government pension grant
Child headed families that are unable to fully meet their obligations for payment of municipal services and property rates on their monthly accounts
Employed people whose monthly income is below two times government pension grant
Qualifying criteria
Applicant must reside on the property for which indigent status is applied for
Applicant must be the owner, tenant, occupier/vulnerable person who receives municipal services
An Indigent may only derive benefit from one property. A household jointly owning more than one property and applying for indigent support must declare all additional properties to the municipality
Indigent Management Programme benefits
100% subsidised rates (as per Municipal Property Rates Act)
6 kilolitres free basic water
50 kW/h free basic electricity
100% subsidised refuse removal
100% subsidised sanitation services provided this is part of the municipality's waterborne system
Municipality debt will be written off for approved applicants
Required documents
An application form obtainable from Mogale City service centres must be completed
A valid South African ID book or card
Municipal account statement not older than 3 months
If unemployed, an affidavit by the head of the household declaring each beneficiary older than 21 years in the household by name, identity number and status of income
Copy of a bank statement where an applicant is employed or self-employed
A letter of authority/executor where applicable
Proof of receipt of pension for pensioners
Where to apply
Mogale City Revenue Office
Corner Commissioner and Market Streets
Krugersdorp
Tel: 011 668 0508 or 011 668 0509
Kagiso Thusong Service Centre
Kagiso Avenue
Kagiso
Tel: 011 951 2208
Please note that the indigent status is only valid for 24 months.
Grant in Aid is a development programme set to financially assist organisations, bodies or projects that benefit the community and improve the quality of life for Mogale City residents.
Who can apply?
Special focus groups that deal with women, children, the youth, people with disabilities and the aged
HIV/AIDS Non-governmental organisations
Poverty alleviation groups
Small, Medium and Micro-sized Enterprises (SMMEs) Development and Cooperative Development
Tourism development groups
Sports, arts, culture and heritage development groups
Crime prevention and victim empowerment groups
People empowerment groups through training and skills development
Individuals participating in sport, recreation, arts, culture, SMME and cooperatives activities, based on need and the maximum amount
Requirements
An application form obtainable from selected Social Development offices must be completed
Proof of residential address of two members of the project committee (e.g. Chairperson and Treasurer) that are signatories to the project bank account
Ward Councillor's signed letter of recommendation
Proof of utilisation of grant funding to be submitted by previous beneficiaries
Declare any other funding received from the private sector or other levels of government
In the case of individual applications, declare and submit proof of total household income per annum
Where to apply
Social Development Offices
Burgershoop Community Centre
63 Lagois Street
Krugersdorp West
OR
Community Development Services
Central Clinic
Corner Commissioner and Fountain Streets
Krugersdorp
Pensioner's rebate is a percentage discount given on property rates billable to a qualifying property owner in terms of the municipality's Property Rates Policy.
Who can apply?
Residential property owners aged of 60 or older
Residential property owners certified by a qualified health practitioner as being mentally or physically disabled
Residential property owners whose household income does not exceed R120 000 per annum (approximately R10 000 per month)
Qualifying criteria
Applicant must be 60 years or older
Be the owner of the property where the rates are charged
Live on the property
The property must be categorised as residential
The applicant's municipal account must be paid in full. If the account is in arrears, a valid agreement to settle must be in place
The total household income of the applicant if any, must not exceed the threshold provided in the Property Rates Policy
Required documents
Affidavit
Certified ID copy
3 months bank statement, 3 months SASSA proof of income or letter from previous employer (if newly unemployed)
Certificate from health practitioner
Current municipal account
Copy of arrangement to settle municipal account (if an arrangement is in place)
Where to apply
Application forms are obtainable from the following Revenue offices:
Krugersdorp Civic Centre
Kagiso Mall, Kagiso Main (next to SASSA)
Azaadville
Lusaka
Rietvallei 2 and 3
Magaliesburg
Call Centre
0861 664 253
customerservices@mogalecity.gov.za
07:30 AM - 16:00 PM
Monday to Friday
Switch Board
011 951 2000
Emergencies & After hours
011 010 1500
Saturday, Sunday & Public Holidays
Police
011 951 1153/2